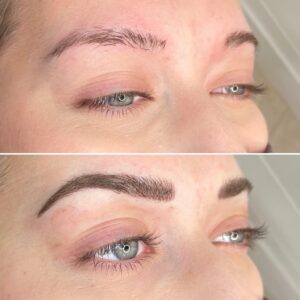 Combo brows are microblading with shading. The shading is done with a tattoo machine. This style gives you that "filled in with makeup" look.
The mix of microblading with shading can help create the look of added density if your brow hair grows unevenly.
This style is best for combo to dry skin types. 
Not suitable for porus, extremely oily, or mature skin.